PROTOCOL 3 OF THE LEARNED ELDERS OF ZION
In order to distract people who may be too troublesome from discussions of questions of the political we are now putting forward what we allege to be new questions of the political, namely, questions of industry. In this sphere let them discuss themselves silly! The masses are agreed to remain inactive, to take a rest from what they suppose to be political (which we trained them to in order to use them as a means of combating the GOY governments) only on condition of being found new employments, in which we are prescribing them something that looks like the same political object. In order that the masses themselves may not guess what they are about WE FURTHER DISTRACT THEM WITH AMUSEMENTS, GAMES, PASTIMES, PASSIONS, PEOPLE'S PALACES …. SOON WE SHALL BEGIN THROUGH THE PRESS TO PROPOSE COMPETITIONS IN ART, IN SPORT IN ALL KINDS: these interests will finally distract their minds from questions in which we should find ourselves compelled to oppose them. Growing more and more unaccustomed to reflect and form any opinions of their own, people will begin to talk in the same tone as we because we alone shall be offering them new directions for thought … of course through such persons as will not be suspected of solidarity with us.
The Jews put in sports leagues with the purpose to distract people from political matters, so I can't "care less" for the people who die here, because these sports serve as a diversion for the Jews against humanity.
Although I may have not mentioned this before, but like the other lists, this ones going to have a large list of Jews in the sports industry. Keep in mind that not all of them will be here, of course. Comments on Jews and sports are welcome, and I will update the list of Jews here if the evidence is good.

Bud Selig, Commissioner Executive of Baseball
David Stern, Former Commisioner of the NBA
Adam Silver, Current Commisioner of the NBA
Paul Tagliablue, former Commissioner of the National Football League
Gary Bettman, Current Comissioner of the National Hockey League
Don Garber, Current Commisioner of the Major League Soccer
Roger Goodell, Current Commissioner of the National Football League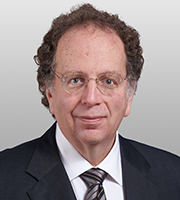 Gregg Levy, candidate for Commissioner for the the National Football League